The United States offers various opportunities for foreign healthcare professionals to obtain permanent residency through a Green Card.
This article will explore the options available for healthcare professionals seeking a Green Card, including the Schedule A Worker Category and alternative immigration pathways. 
We will address common questions such as the processing time for nurses, different types of Green Cards, nonimmigrant visa options, and the requirements for H-1B visas. Let's dive in!
What is a Schedule A Green Card for Nurses?
The Schedule A Green Card is a special arrangement designed for healthcare professionals, particularly nurses and physical therapists.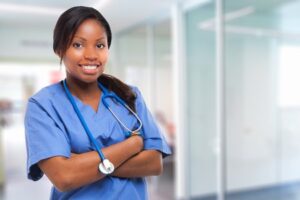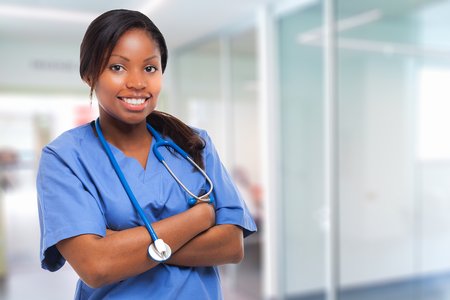 It bypasses the labour certification process required for other employment-based Green Cards.
To qualify for Schedule A, nurses must hold a Commission on Graduates of Foreign Nursing Schools (CGFNS) certificate or an unrestricted license to practice professional nursing in their intended state of employment.
How Long Does it Take for a Nurse to Get a Green Card?
Nurses benefit from expedited processing due to the nursing profession's designation as a shortage occupation.
The overall processing time depends on factors such as the service center handling the application, submission of necessary evidence, and any requests for further information.
As of September 2022, the average processing time for Form I-140 for Schedule A nurses at the Nebraska and Texas Service Centers is approximately 13.5 months.
Other Green Card Options for Healthcare Professionals
Apart from the Schedule A Green Card, healthcare professionals may qualify for other categories, such as the EB-1A Green Card for individuals with extraordinary achievement.
The EB-2 National Interest Waiver (NIW) waives the labour certification process if the employee's skills are in the national interest of the U.S. 
These options provide alternative pathways to permanent residency without going through the traditional labour certification process.
Nonimmigrant Visas for Healthcare Professionals
In addition to Green Cards, foreign healthcare professionals can also consider nonimmigrant visas.
The O-1 visa is suitable for individuals who can demonstrate extraordinary ability in education, business, arts, athletics, or science. 
The H-1B visa may be an option for medical professionals, but certain licensing and residency requirements must be met. However, obtaining an H-1B visa is not guaranteed due to the lottery process and limited availability.
The Eligibility Requirements for the H-1B Visa
Healthcare professionals pursuing an H-1B visa must fulfill specific requirements, including holding a license or permission required by the state of intended practice.
Also, Possessing an unrestrained license to practice medicine, and passing the appropriate exams.
It is essential to plan and consult with an immigration attorney due to the competitive nature of H-1B visas.
Healthcare Jobs Fit for the Green Card
Here are some examples of healthcare professions:
Registered Nurse (RN)
RNs provide patient care, administer medications, educate patients and their families, and coordinate with other healthcare professionals.
Physician
Physicians diagnose and treat illnesses, prescribe medications, order and interpret diagnostic tests, and provide overall medical care to patients. They can specialize in areas such as family medicine, internal medicine, pediatrics, cardiology, neurology, and more.
Physician Assistant (PA)
PAs work under the supervision of physicians and perform a variety of healthcare tasks, including examining patients, diagnosing illnesses, prescribing medications, and assisting in surgeries.
Nurse Practitioner (NP)
NPs are advanced practice registered nurses who can diagnose and treat medical conditions, prescribe medications, order and interpret tests, and provide primary and specialty care independently or in collaboration with physicians.
Medical Assistant
This professional is in charge of  the administrative and other clinical activities in the healthcare center. They may schedule appointments, record medical histories, take vital signs, prepare patients for examinations, and assist physicians during procedures.
FAQs
What is the H-1B visa eligibility?
Healthcare professionals seeking an H-1B visa must have a license or permission required by the state of intended practice, possess an unrestrained license to practice medicine and pass the appropriate exams.
How often must I show their healthcare certification?
Healthcare professionals need to present their valid certification each time they change their status, extend their status, adjust it, or seek admission into the U.S. Once they become lawful permanent residents, the certification requirement is no longer necessary.
Which organizations are authorized to issue certifications for healthcare fields?
The Commission on Graduates of Foreign Nursing Schools (CGFNS), National Board for Certification in Occupational Therapy (NBCOT), Foreign Credentialing Commission on Physical Therapy (FCCPT), and Josef Silny & Associates, Inc. are approved by the Secretary of Homeland Security in consultation with the Secretary of Health and Human Services.
What is a VisaScreen Certificate?
The VisaScreen Certificate verifies the legitimacy of a professional's credentials (registrations, licenses, diplomas) and whether they meet the federal screening requirements.
It is required for healthcare professionals seeking work visas in the healthcare field and is issued by organizations like CGFNS for various occupations.
Conclusion
Obtaining a Green Card or nonimmigrant visa for healthcare professionals in the US involves various considerations and requirements.
The Schedule A Green Card offers a streamlined process for nurses and physical therapists, while alternative options like the EB-1A and EB-2 NIW provide additional pathways. 
Nonimmigrant visas like the O-1 and H-1B may also be viable options. It is crucial to consult with an experienced immigration attorney to navigate the complex immigration process successfully.